GETTING TO KNOW BRAKES
BRAKES WORK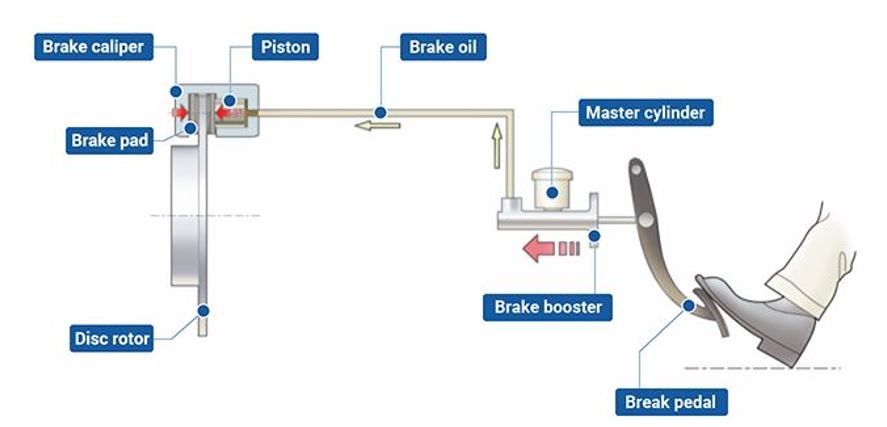 Hydraulic fluid brake system
INTRODUCTION TO BRAKES
We live in the world where motion is always being a part of it. In term of motion, brake has the important role to play.
What is brake? A brake is a mechanical device that inhibits motion by absorbing energy from a moving objects. It is used for slowing or stopping a moving vehicle, wheel, axle or to prevent its motion; most often accomplished by means of friction. Through the friction mechanism, the kinetic energy of moving objects is converted to heat which will be radiated to the surrounding air.
READ MORE
FRICTION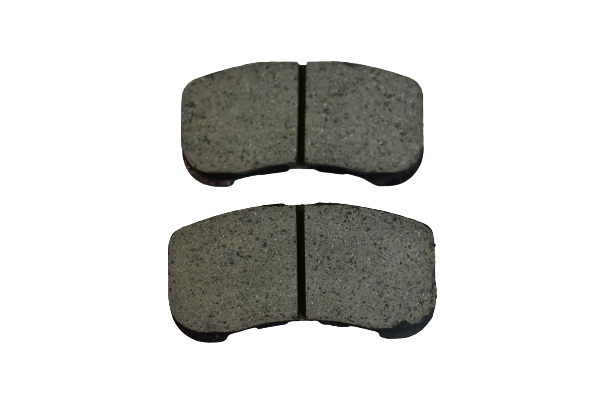 An interesting thing about friction is that it usually takes more force to break an object loose than to keep it sliding.

READ MORE
COMPONENT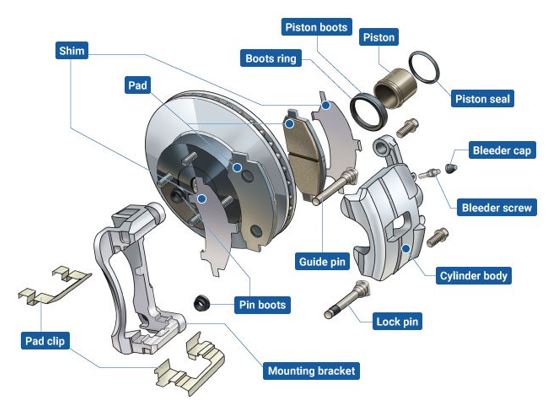 There are two types of disc brakes. One is called the "opposed piston type disc brakes" which has pistons on both sides of the disc rotor, and the other is the "floating type disc brakes" which has a piston on only one side. The floating type disc brakes are also called the sliding pin type disc brakes.


Derived technology of disc brakes is Magneto-rheological Brakes, named MRF Brakes. It utilizes magneto-rheological fluid (MR fluid) as the friction media instead a conventional brake pad. The discharge of electric current to the MR fluid will create magnetic field which generate friction to the rotating disc. The braking action is occurring.

READ MORE